March 2022 - Introducing our new Sixth Form Leadership Team
We are proud to announce our new sixth form leadership team. Congratulations to the team, and for all those who applied to be a part of this important group. We are all looking forward to working with you!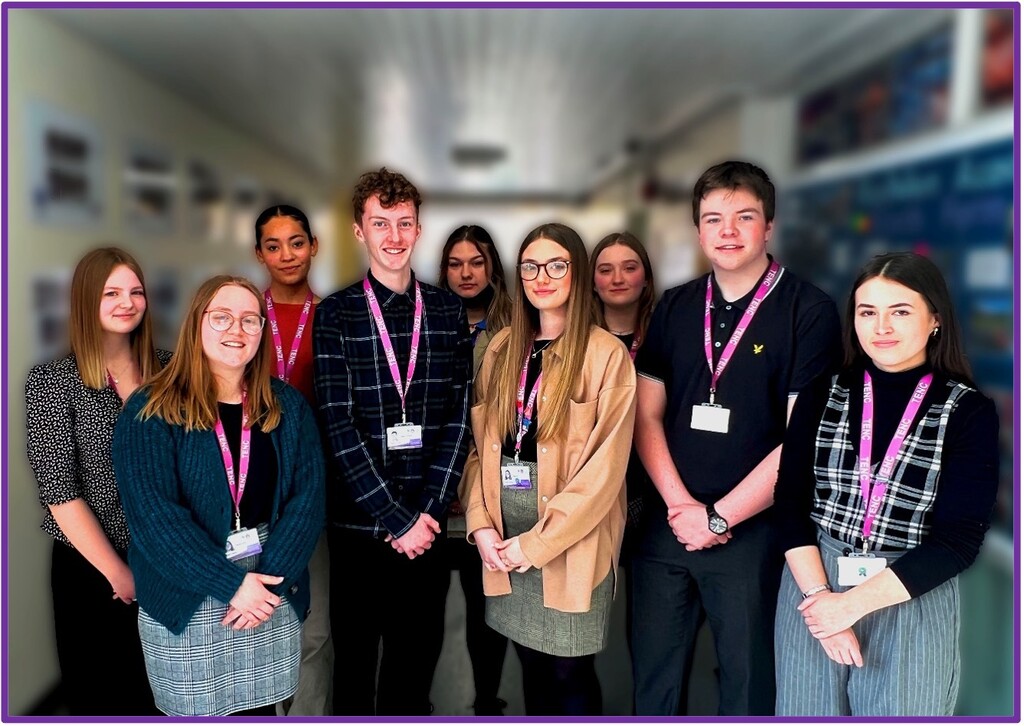 March 2022 - Visit to IGUS
Year 13 potential apprenticeship students visited IGUS, an engineering company in Northampton. They were shown around by MD Matthew Aldridge who explained how the company runs a vibrant apprenticeship programme ranging from engineering to finance, from sales to production. Our students also got the chance to converse with 4 current apprentices, working across various departments at IGUS to find out about their experiences and what it is like to train there.
All of the students were actively engaged during the visit and as always were ambassadors for the academy.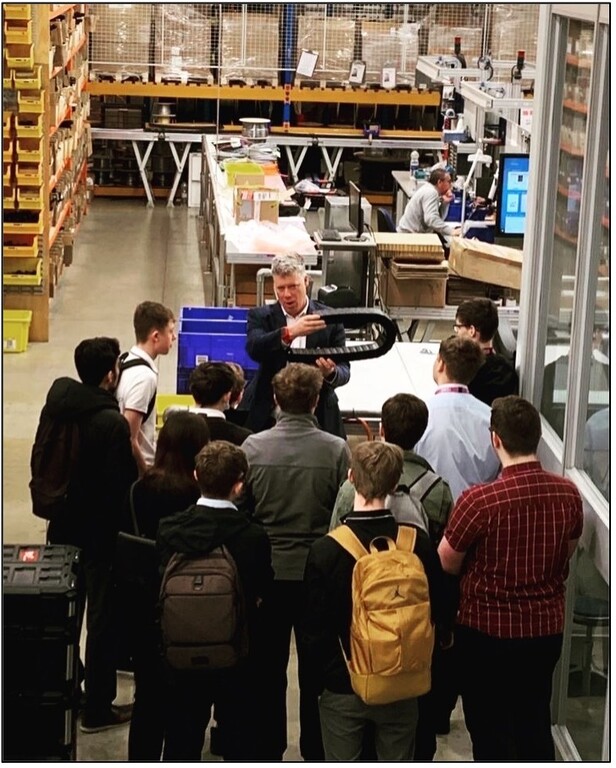 March 2022 - Rushden Sixth Form on Social Media
We have a 6th form Instagram page. This is where we post up to date information on events and trips in the 6th form…please follow and share in our adventures and successes.
'rushdenacademy6thform'
March 2022 - UK University and Apprenticeship Search Fair
Last week year 12 students visited the King Power Stadium in Leicester to take part in the University and Apprenticeship fair. They visited different stalls, attended lectures and seminars and got the chance to talk to a variety of people from different universities and industries.
This experience has supported their research in their post 18 choices and has helped them to learn about the different routes available to them. As ever our students were ambassadors for the academy.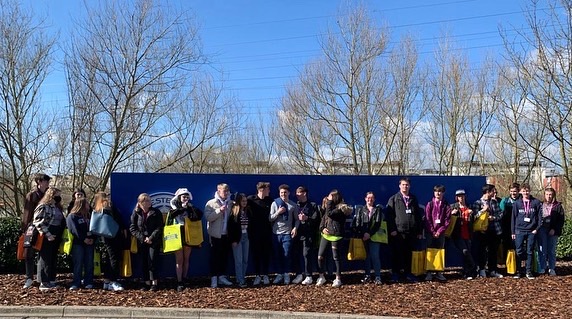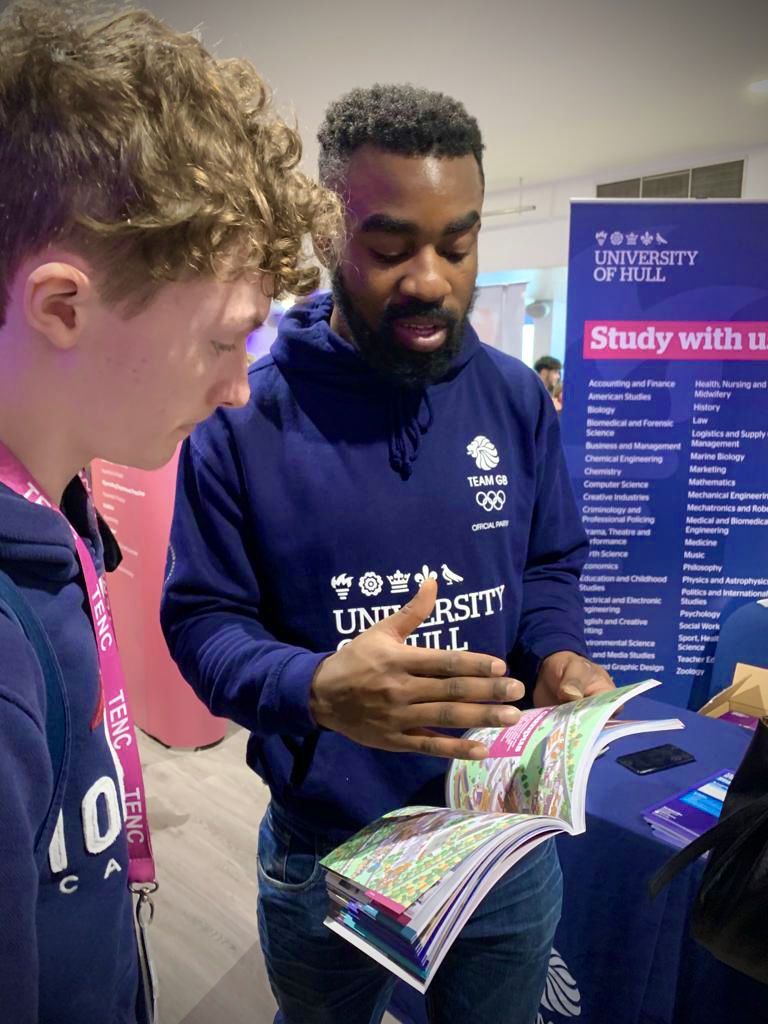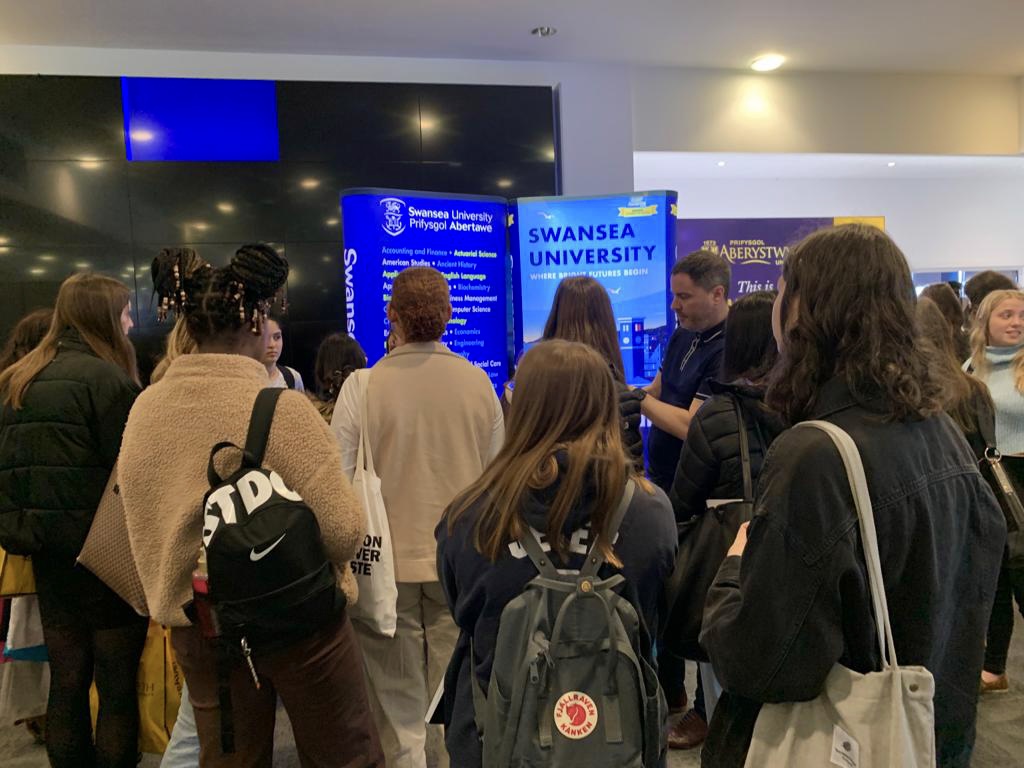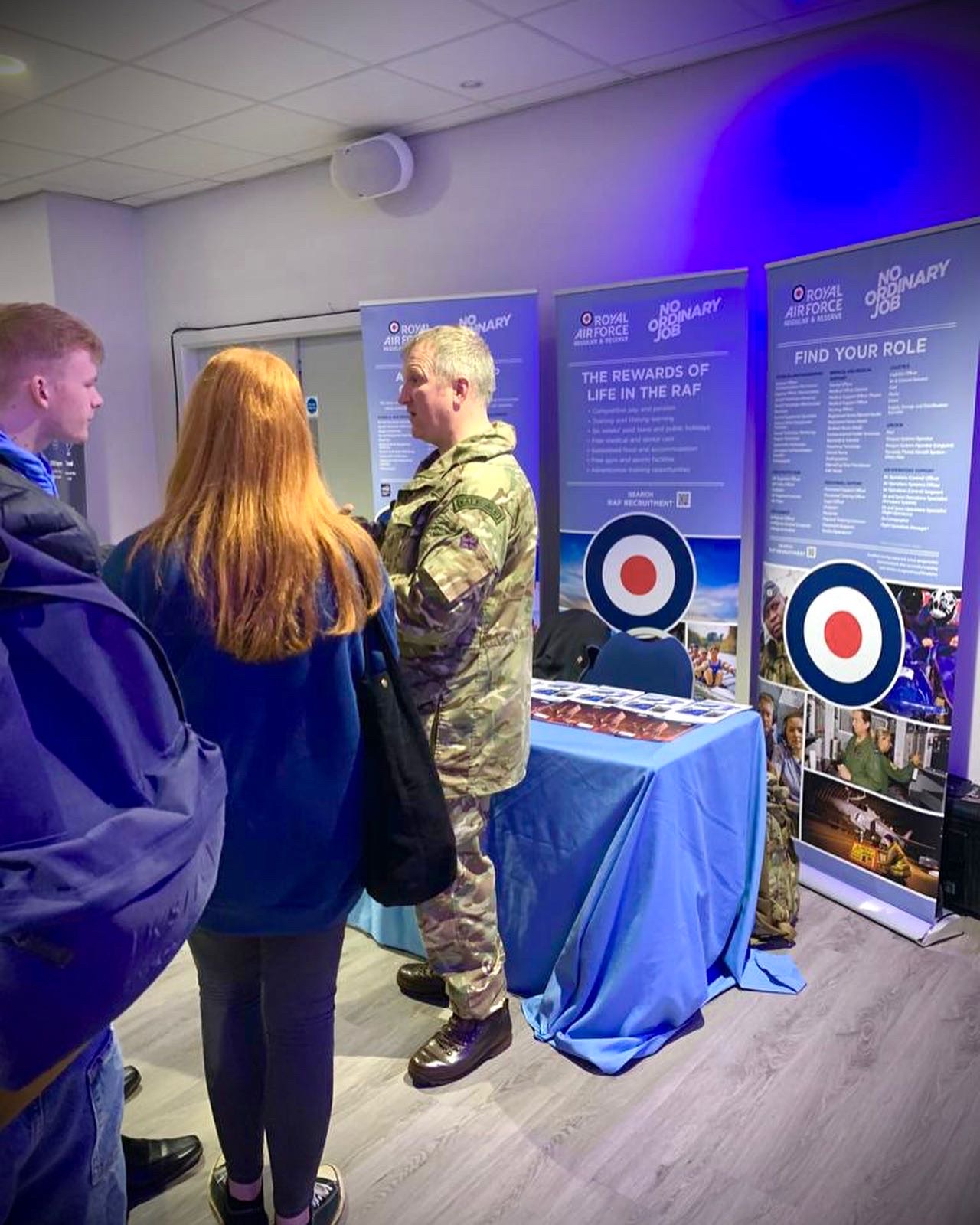 41C4C13B-FDA5-41F1-A51D-23692B2C0FF0
f160a0ce-1d3c-4db4-a352-0843c4585508
c387d266-b64a-4cfe-aa92-13f72a0f787f
8CC8CF38-452C-48D4-AC81-0AF4AE9B06D0
February 2022 - Year 12 Careers Speed Dating Event
In support of National Apprenticeship week, students at Rushden Academy, which is part of The East Northamptonshire College, have been inspired by an array of visitors from local industry and business via a careers speed dating event which was facilitated by Northampton University.
They welcomed visitors from:
Navy
RAF
Police
NHS
Cummins
IGUS
VW Group
Evolve Business Coaching
Ortec
Scott Bader
Howdens
Satra
AFP Services
Whitworths
NLIVE!
Northampton University
The sixth form students in years 12 and 13 had 7 minutes with each professional to discuss careers, qualifications, experiences and future plans, with a view to informing their post 18 career plans and university choices. Many also got the opportunity to discuss work shadowing placement possibilities for when they take part in their Futures Week later in the year.
The students were actively involved in the event which is the second one to run this academic year at the academy.
Abbie Owen, Director of 6th Form said "This event has been a huge success and the students were ambassadors for the academy. We would like to thank all of the visitors for taking time out of their busy schedules and of course Northampton University and the Aspire Higher team for coordinating this event. Their contribution to our PSHE and careers program this year has been outstanding. The professionals that attended have inspired our students and open their eyes to careers that they maybe wouldn't have considered previously".
Rushden Academy is committed to developing every aspect of their student's education by broadening their horizons to enable them to be their very best!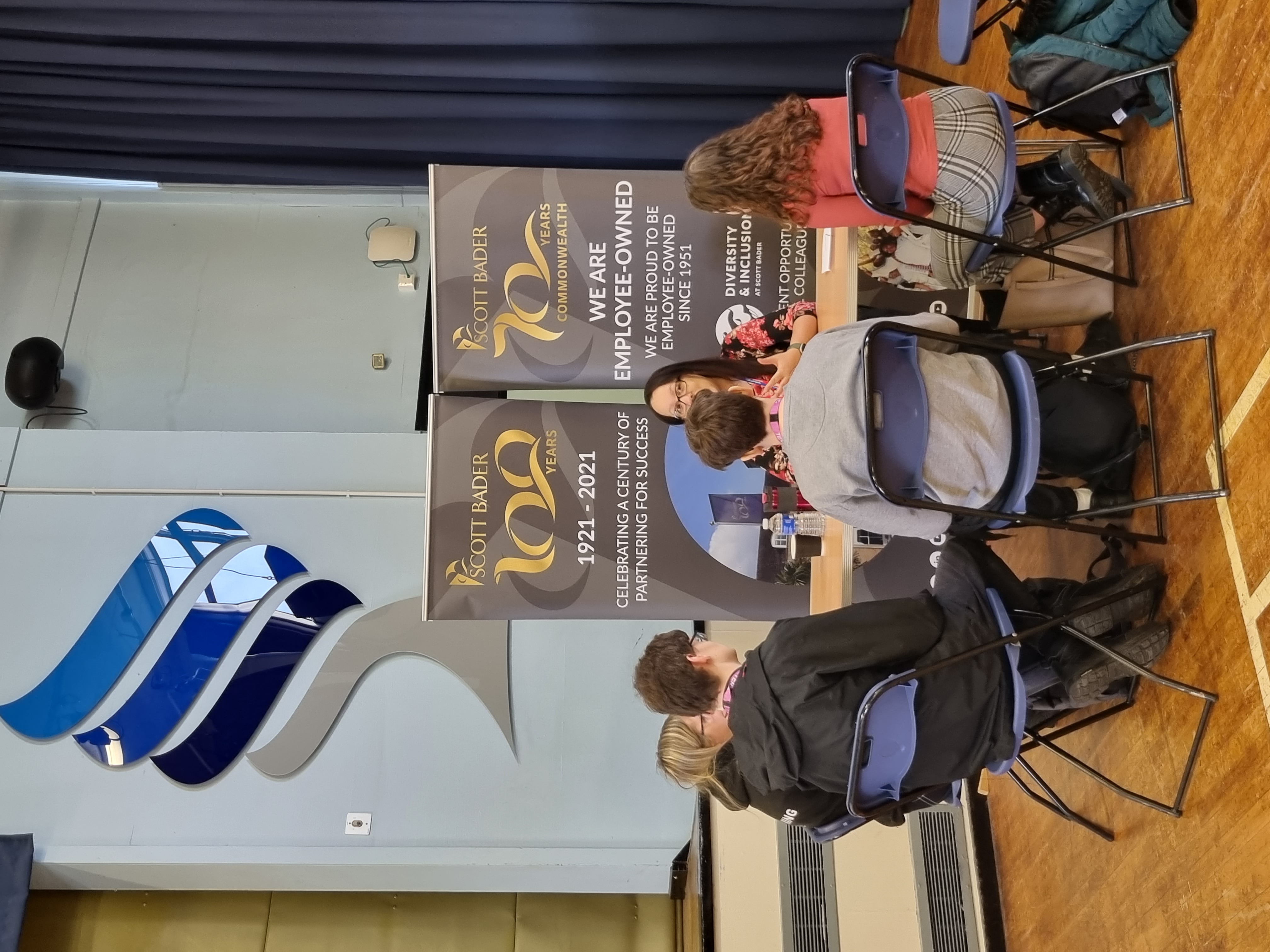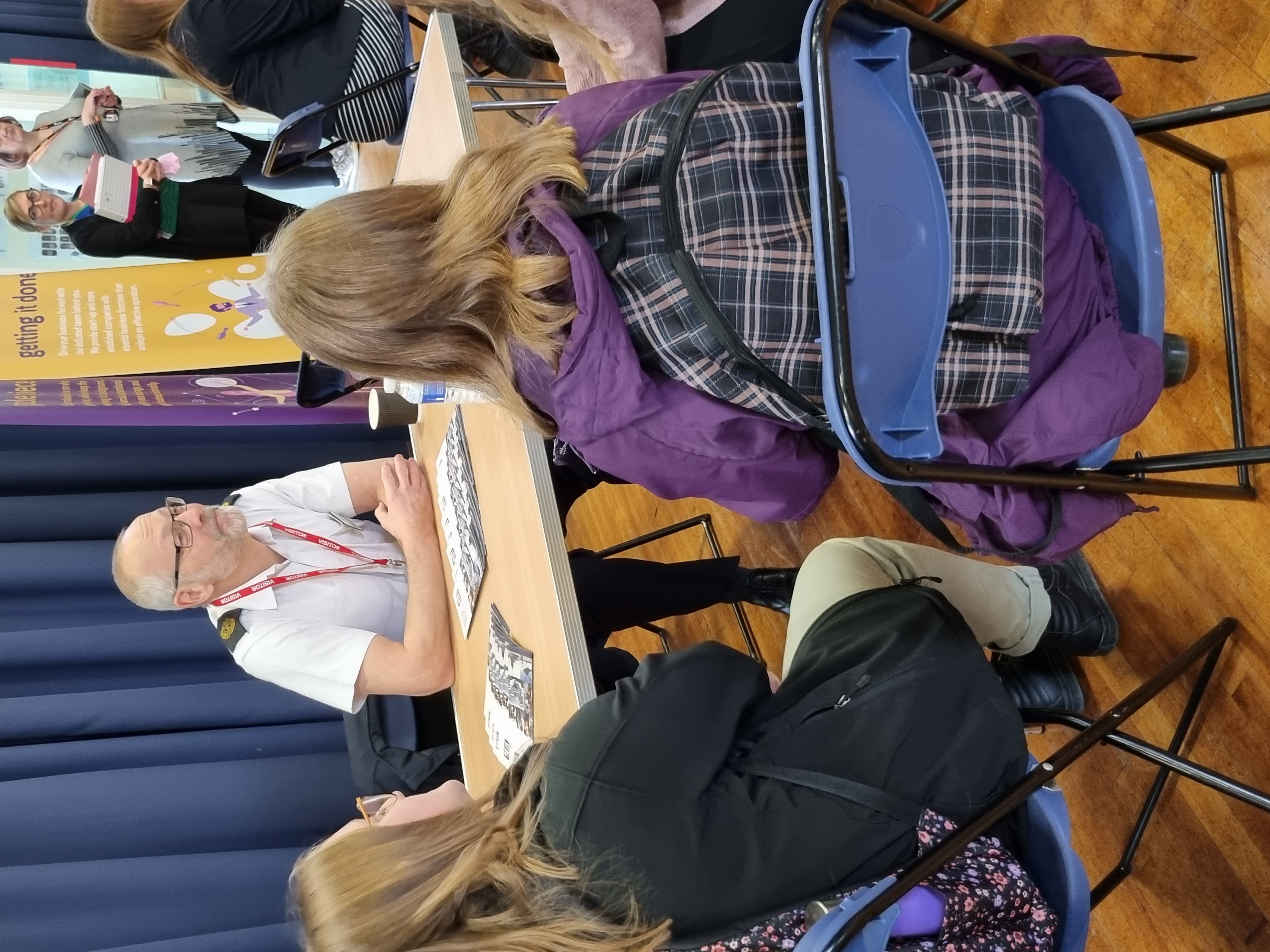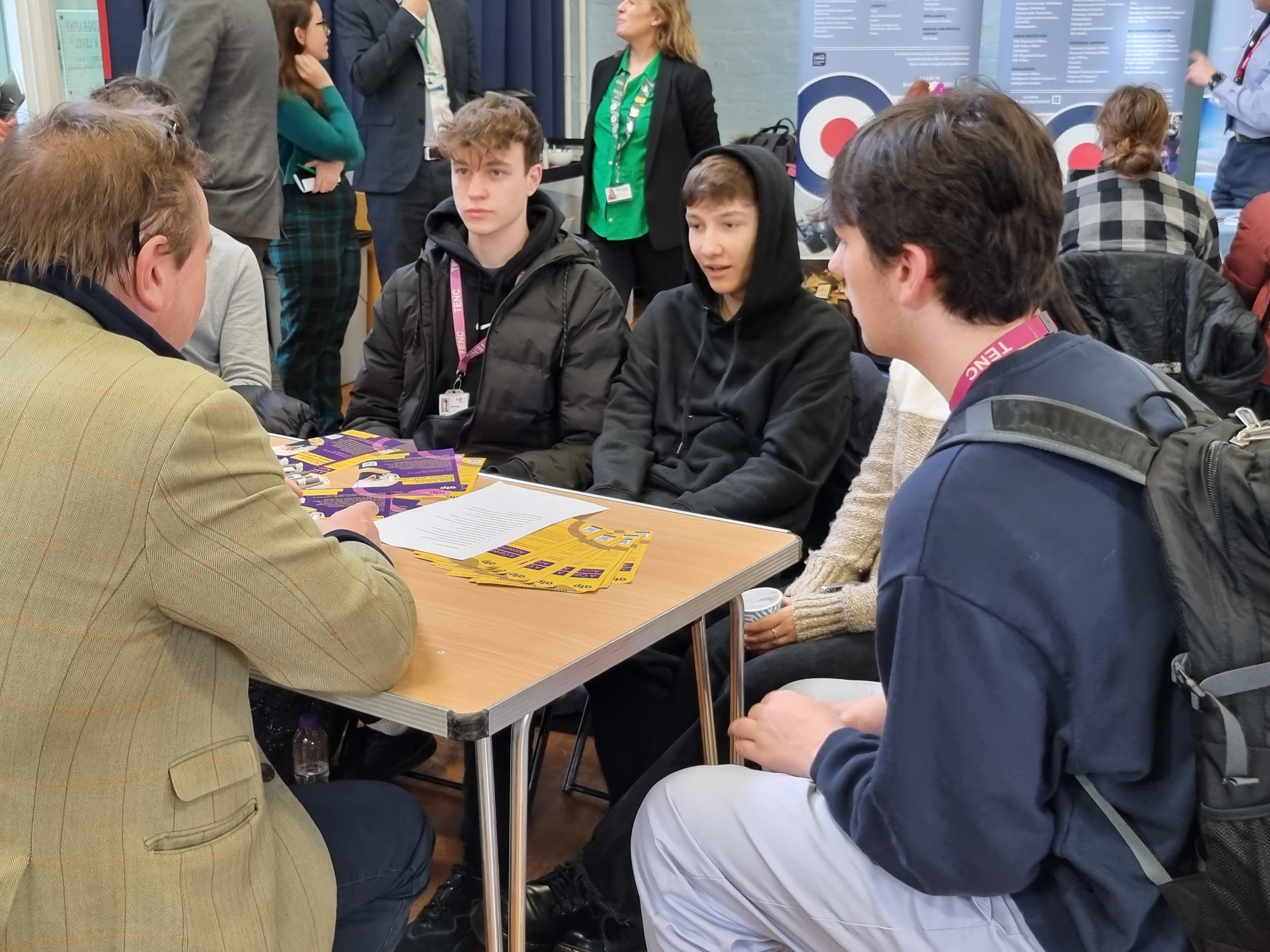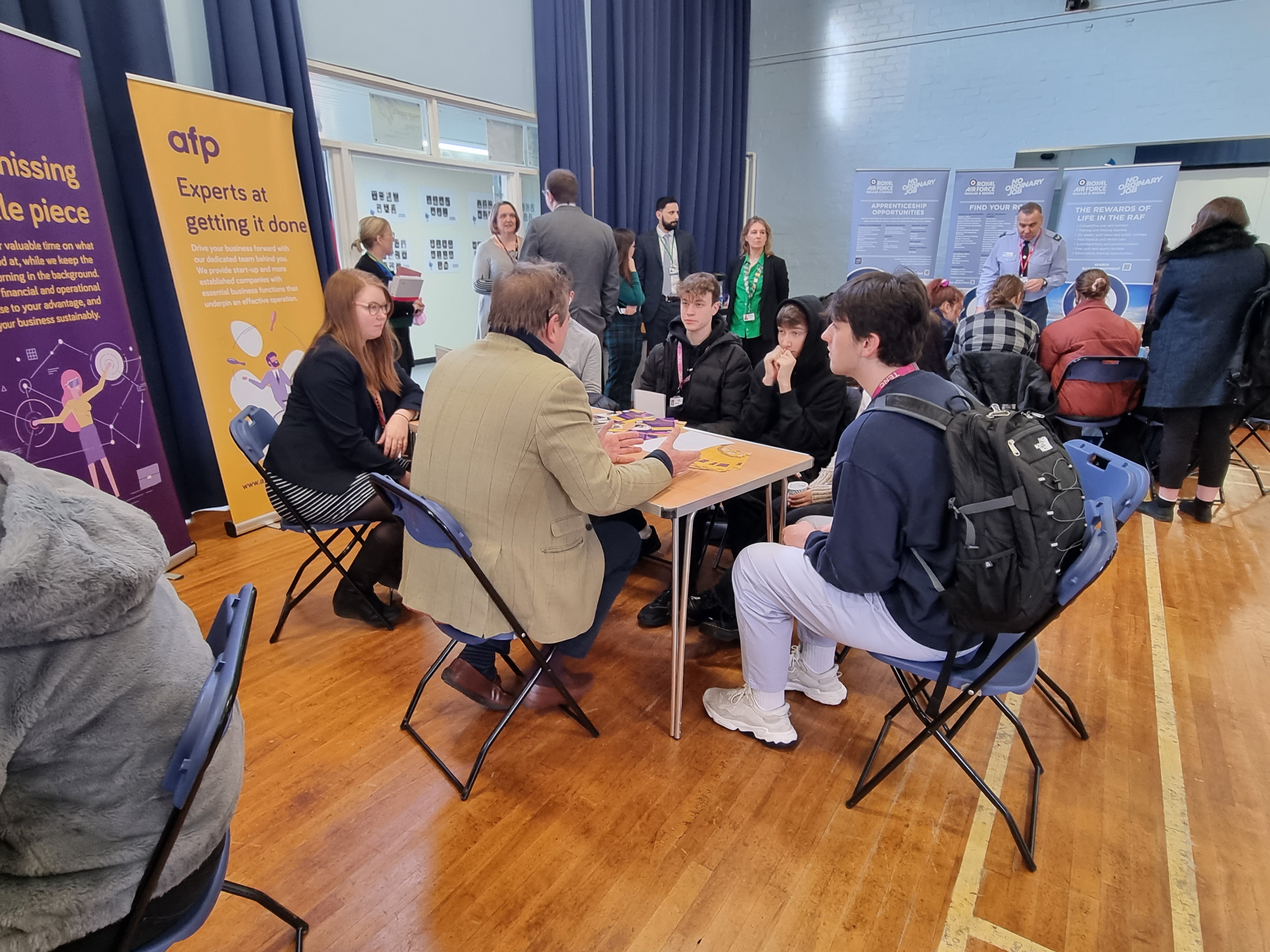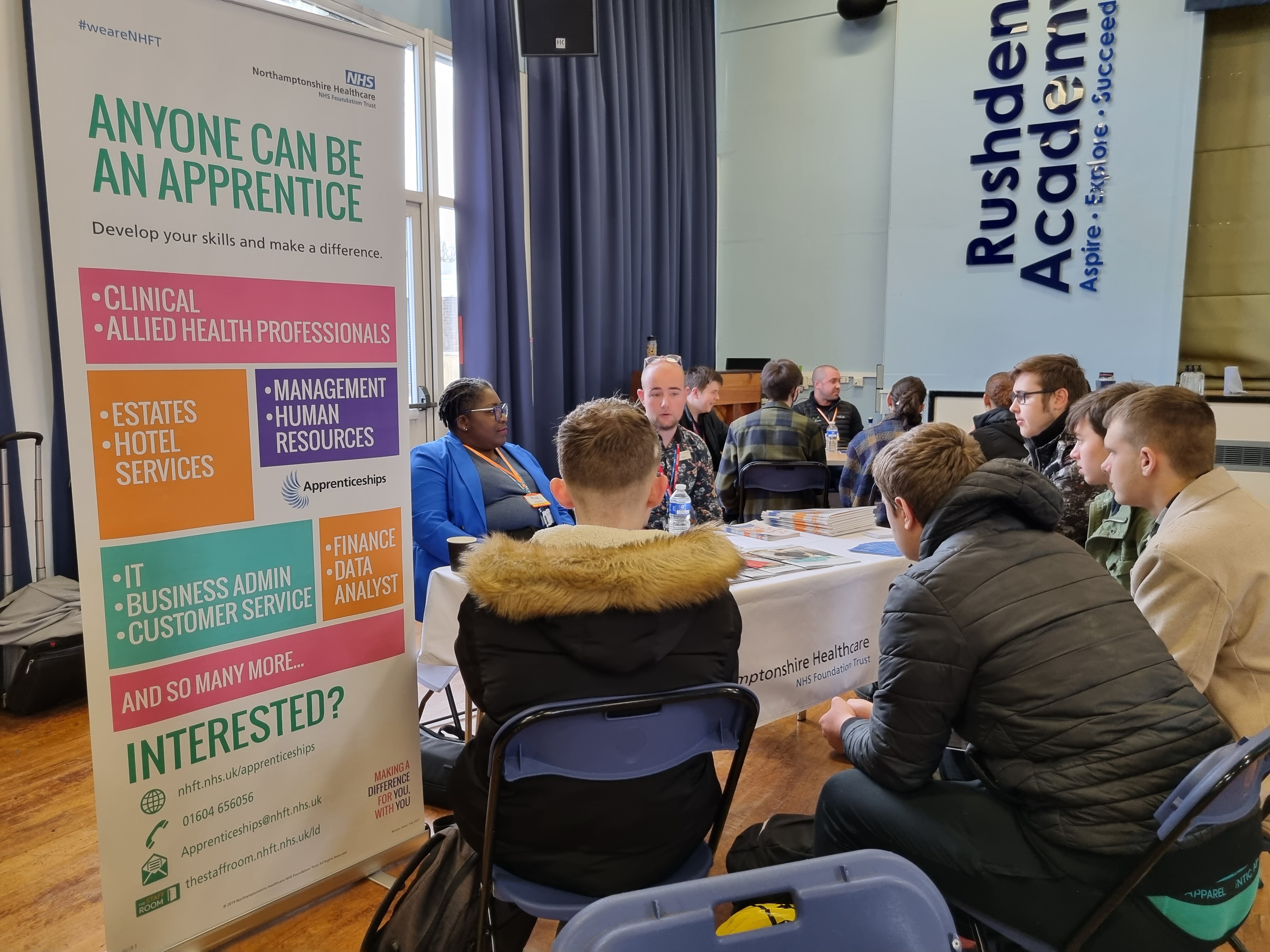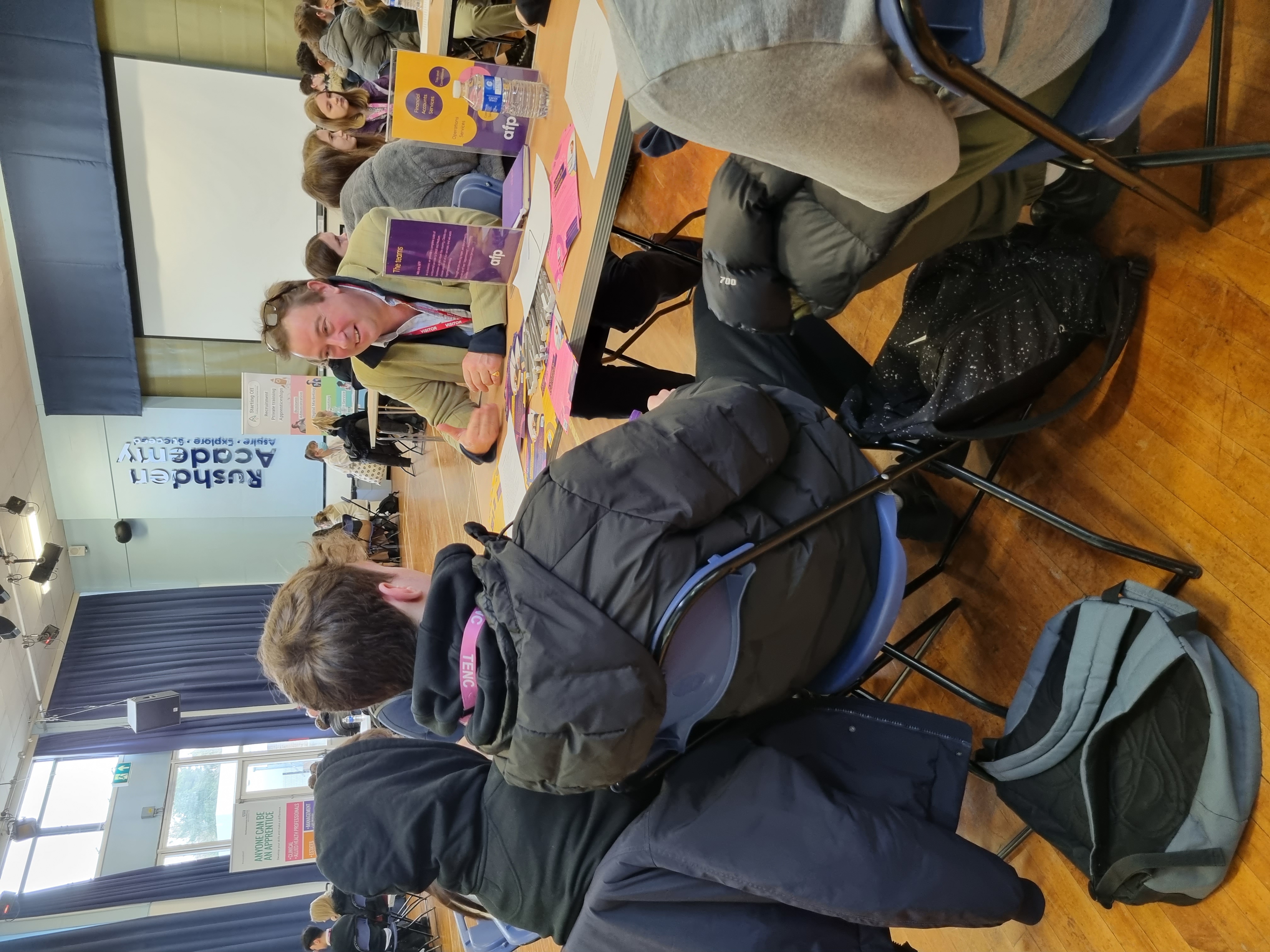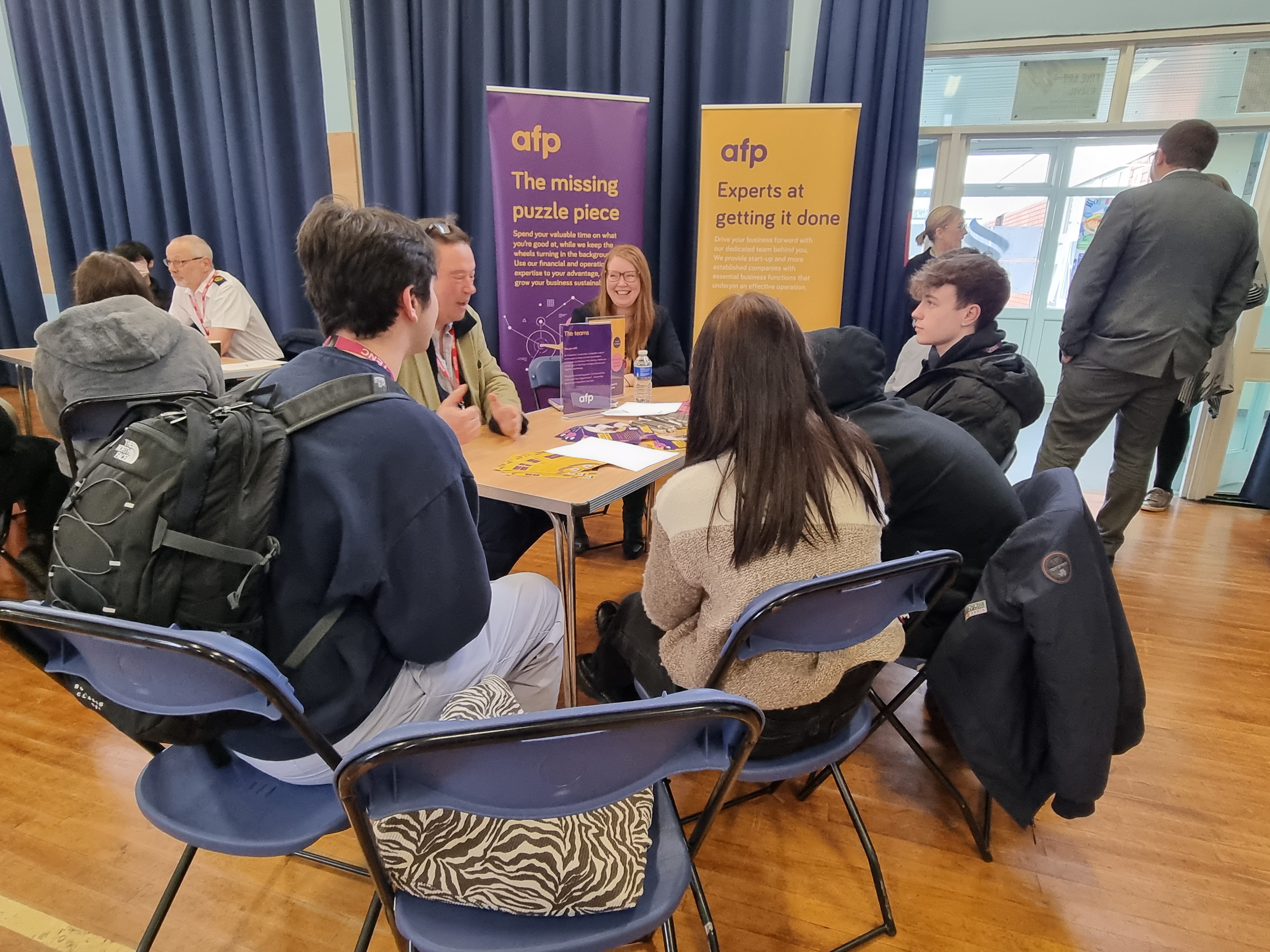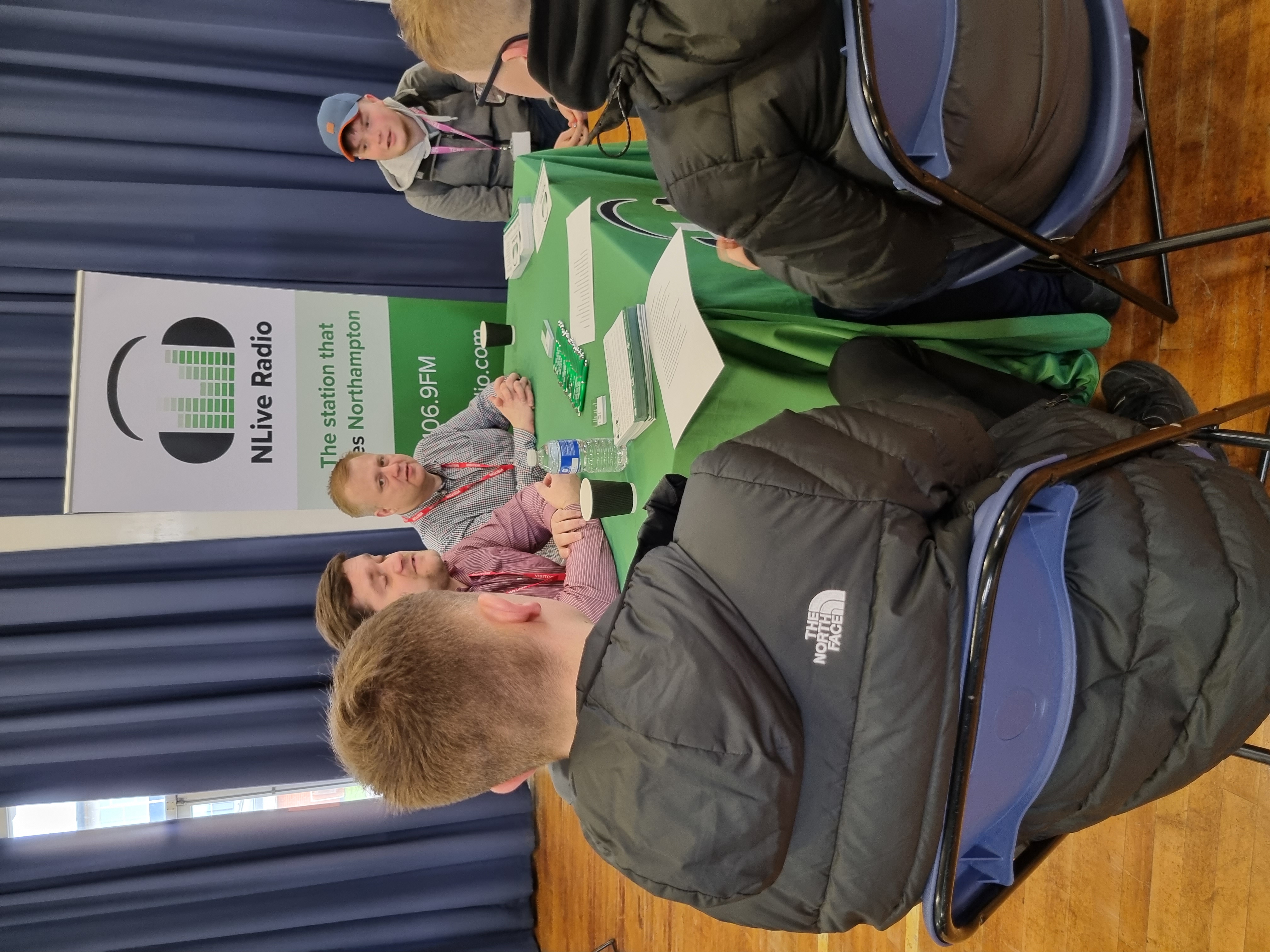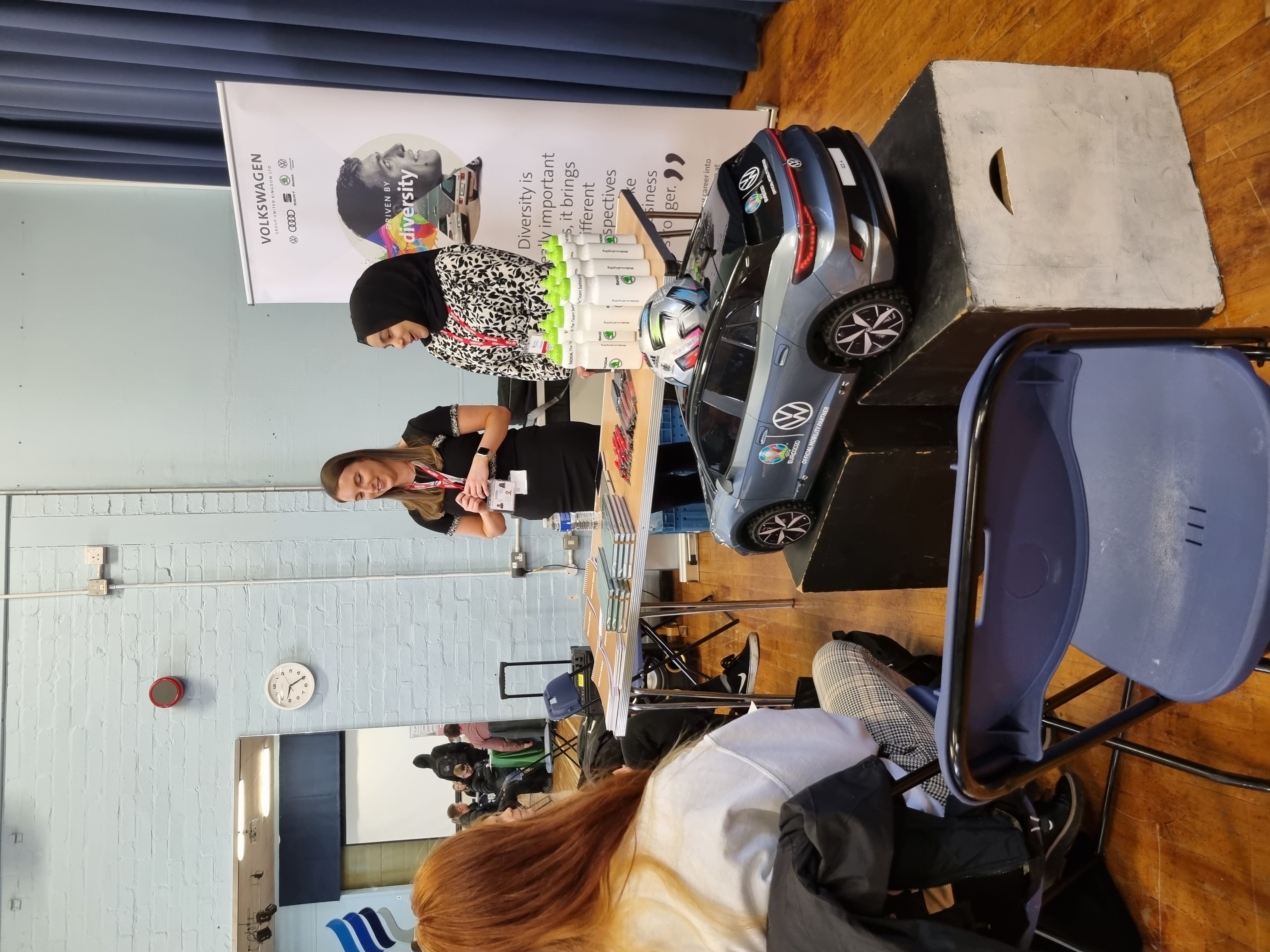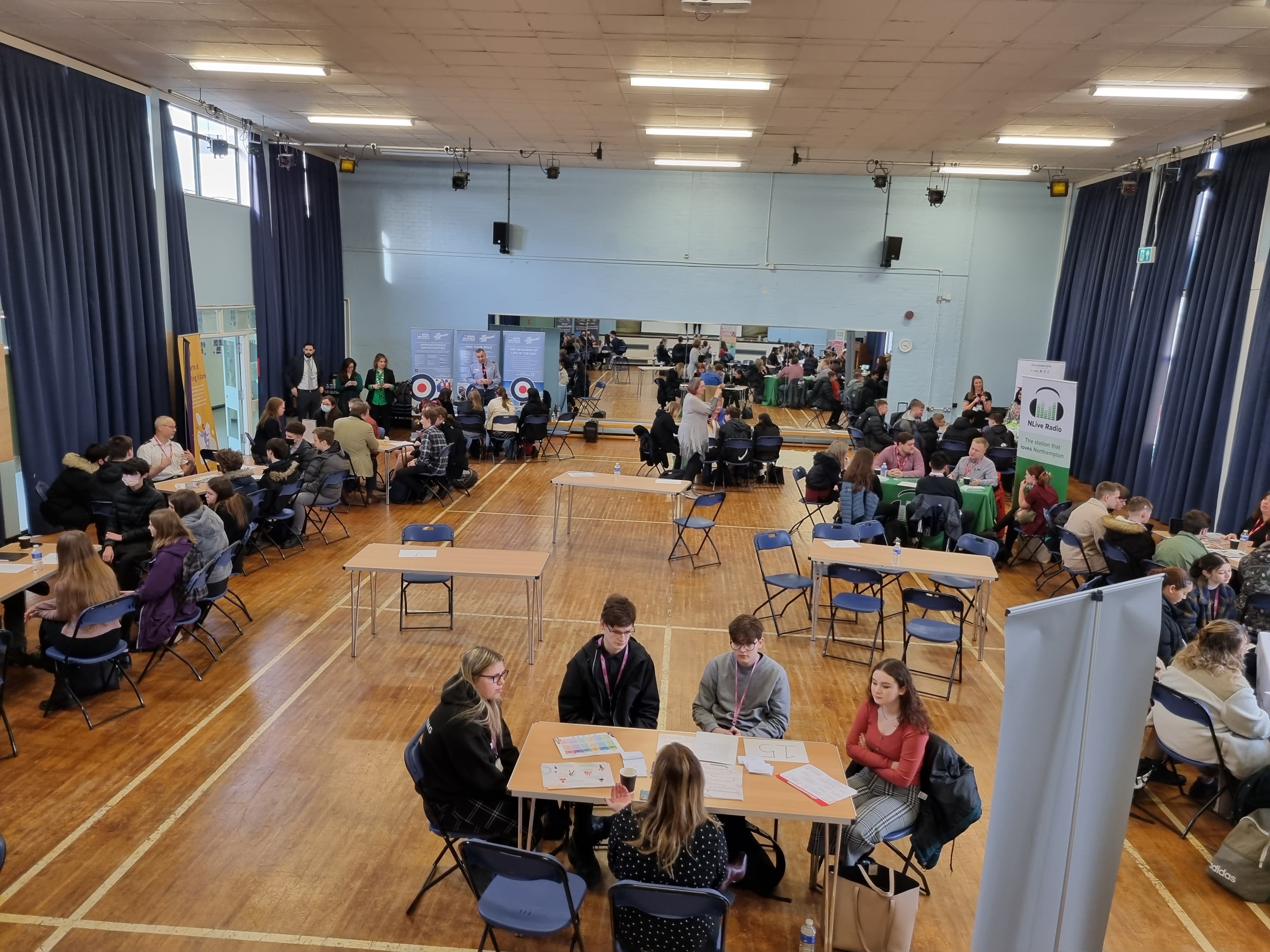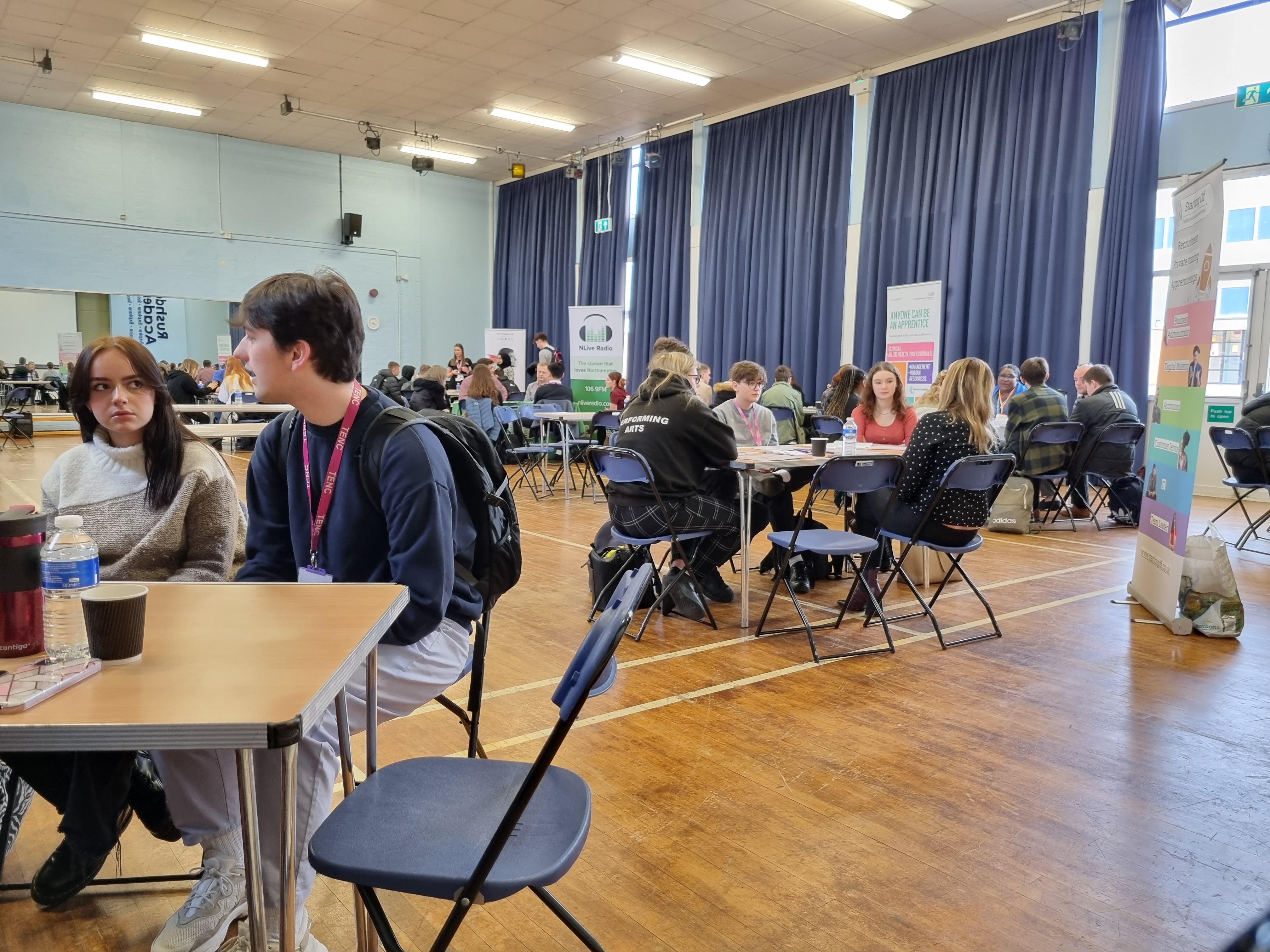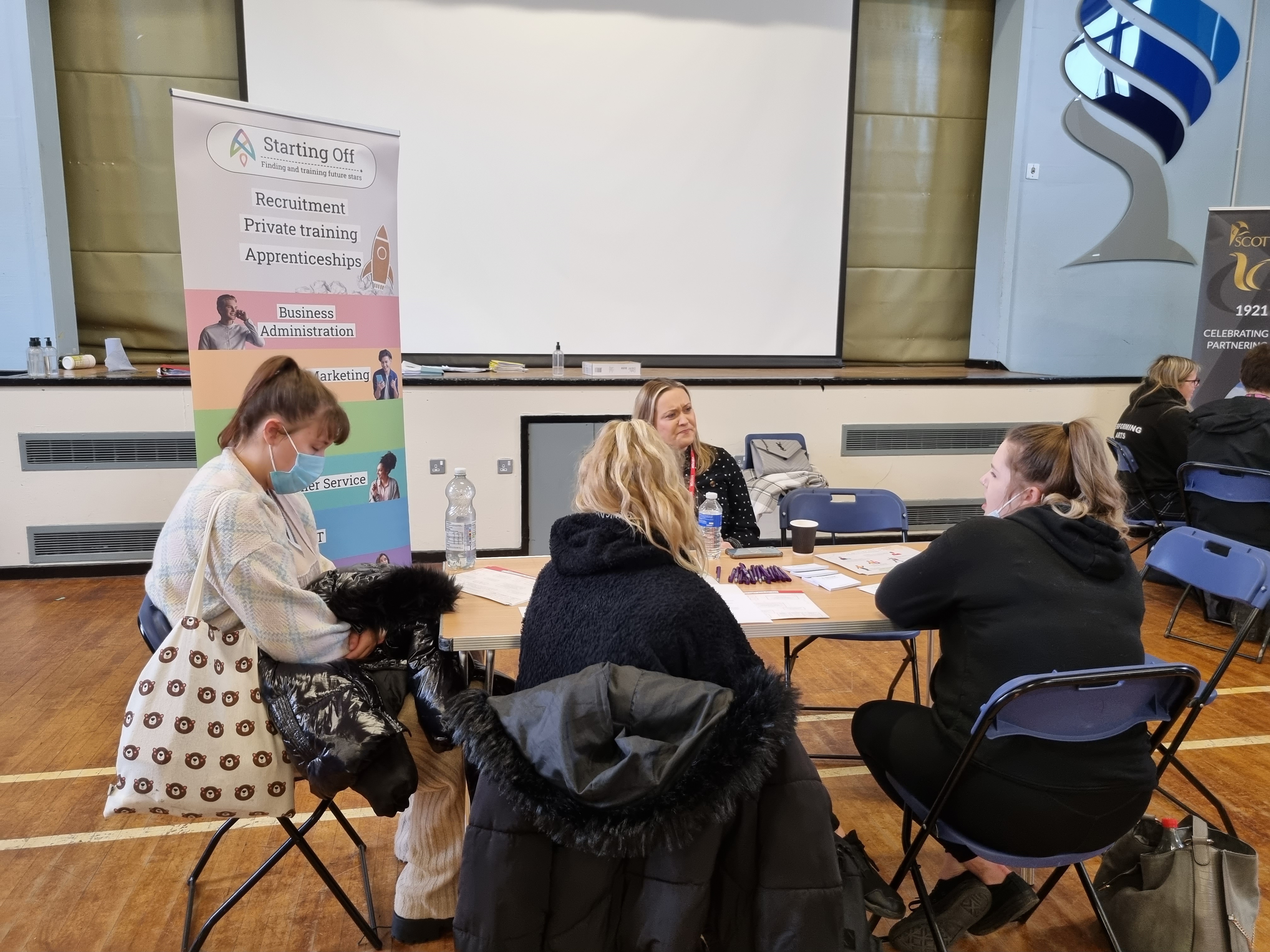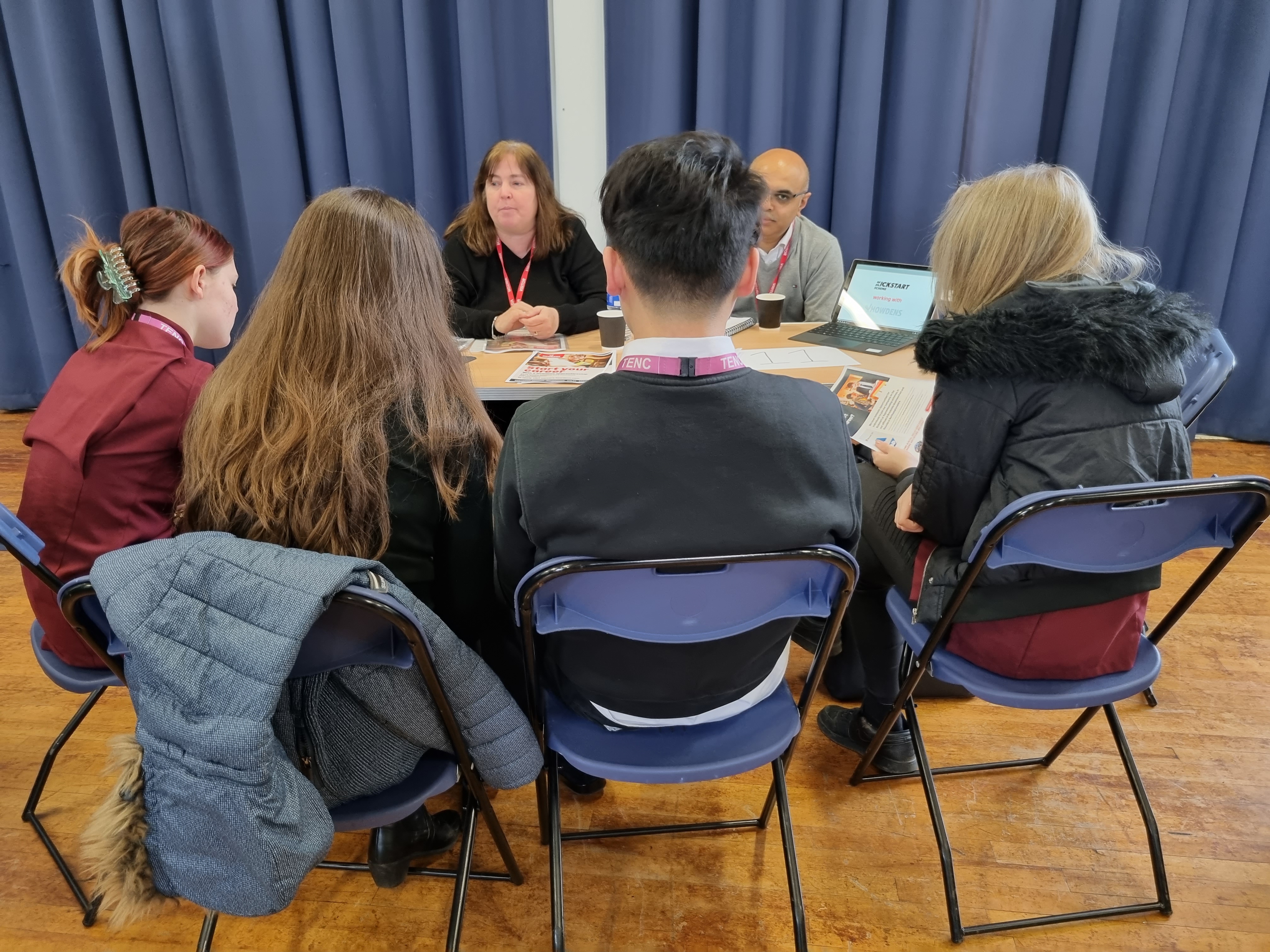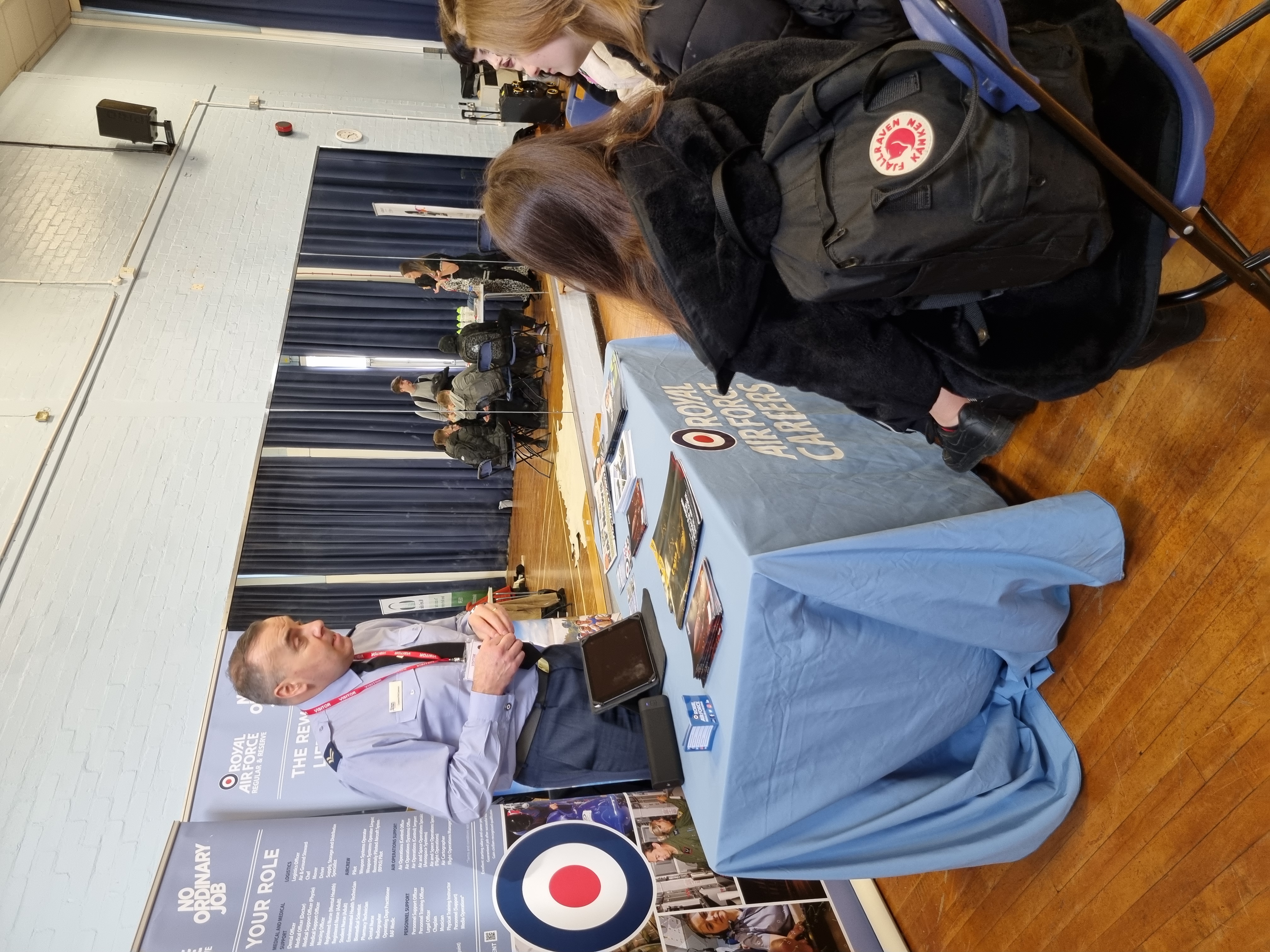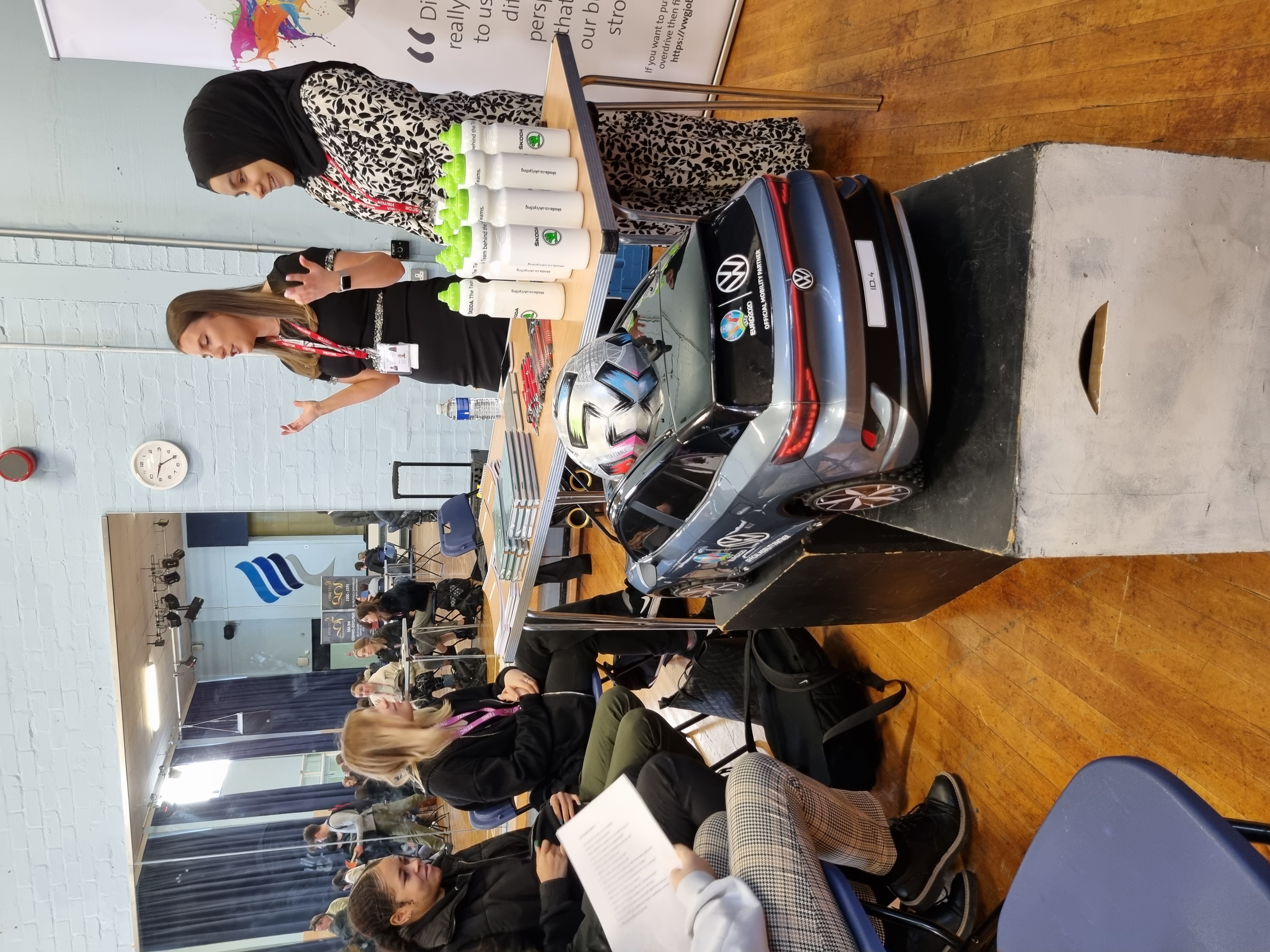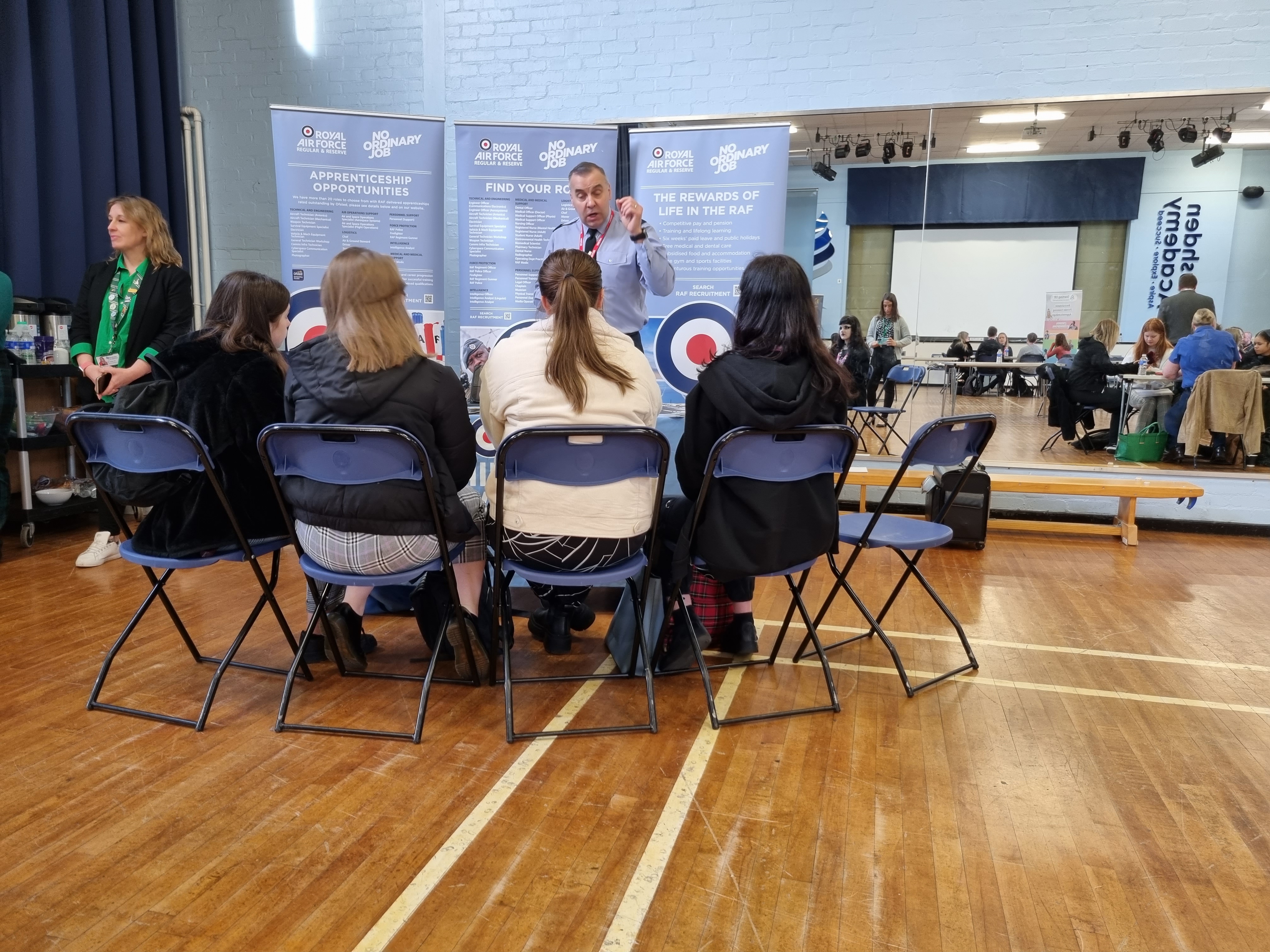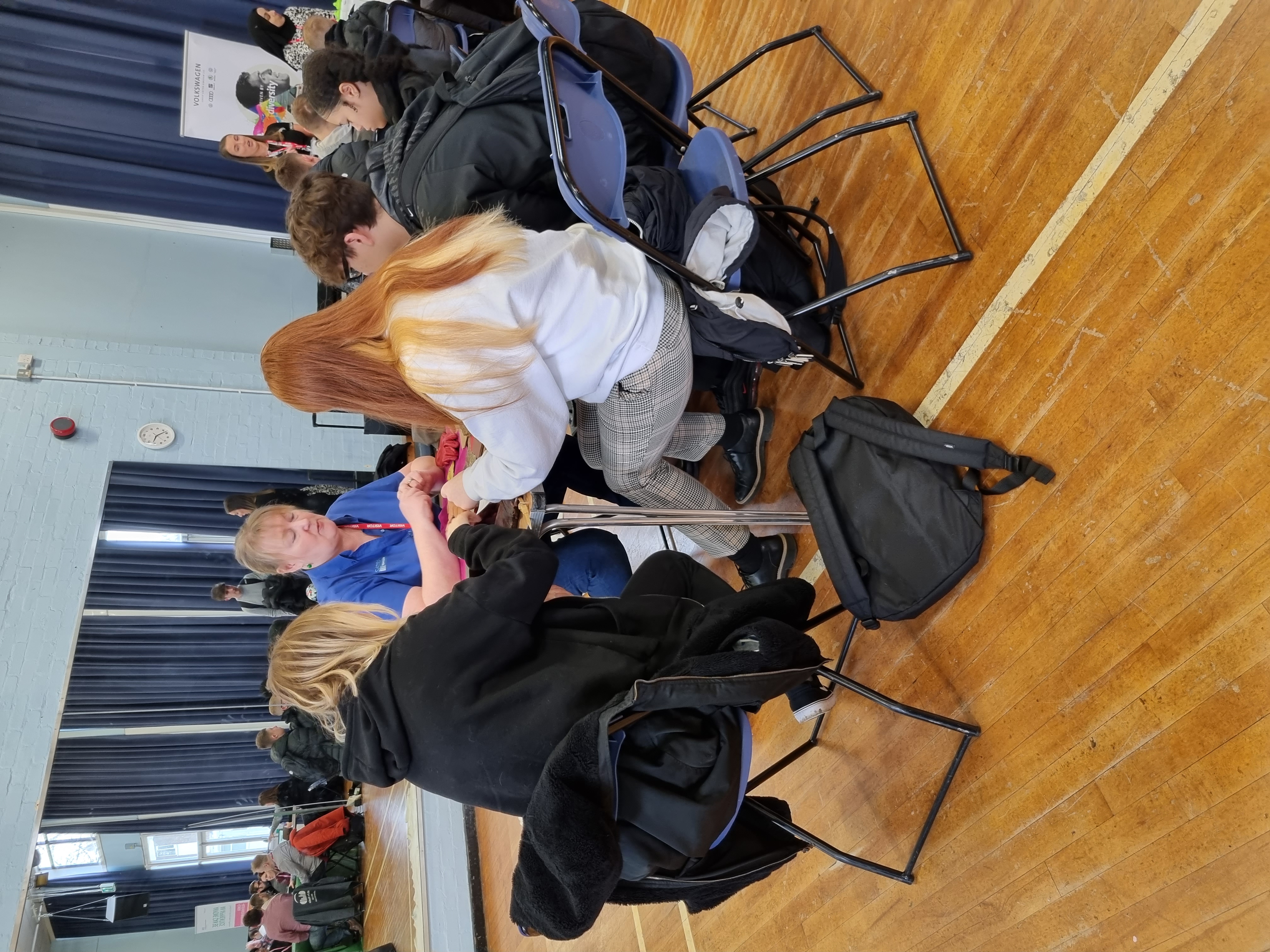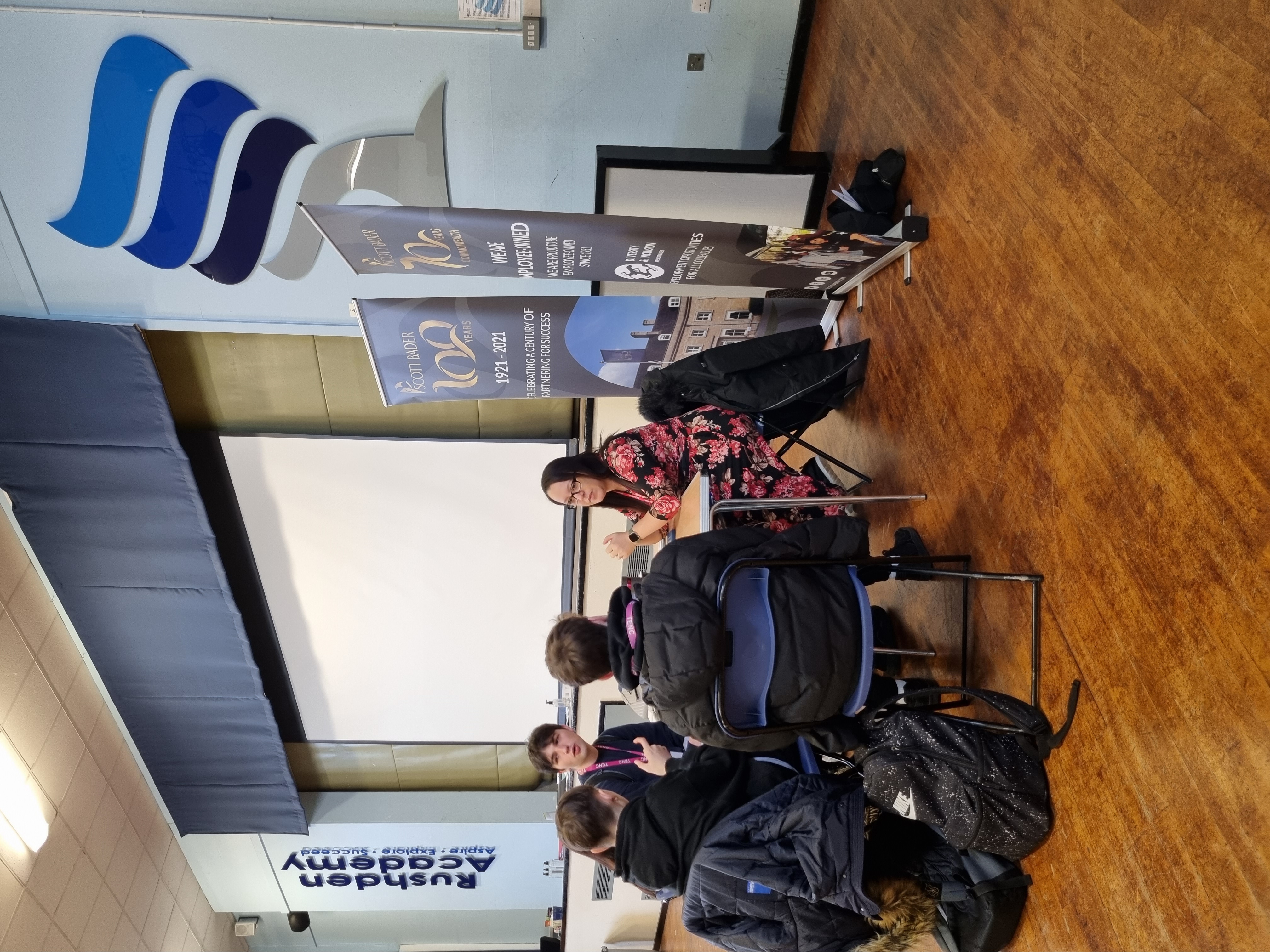 December 2021 - Year 13 Careers Speed Dating Event
This week we have hosted an informative and exciting Careers speed dating event, facilitated by Northampton University.
We welcomed:
Greg Hayes – Ortec
Adam Fox – Evolve Business Coaching
Marvin Mudzongo – Lemonpop
Oliver Palmer – Igus
Jayne Tibbs + Harley Childs – NHS
PC Martyn Buckby + PCSO Stephanie Bacon– Northants Police
CPO Derek Snaith - Royal Navy
The students spent 15 minutes with each company/organisation to discuss careers, qualifications, experiences and future plans. All of the students were actively involved and many learnt about the different career paths available to them at post 18 level. As always, they were ambassadors for the Academy.